Learn What Makes Aditi Special in IT
We provide organizational and technical solutions for the challenges you face everyday. We help you to understand your current limits and move beyond them. Our leadership team is experienced in quickly uncovering the constraints in your business and seeing the potential. We move you with sustainable improvements and continued growth by designing solid solutions and by coaching for success.
Aditi Group Leadership Team
Ted Mayeshiba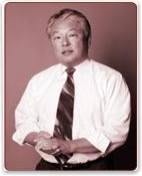 Mr. Mayeshiba has over twenty-five years of management experience in operations engineering and management from various industries from automotive to satellite to biopharmaceutical and clinical medical practices. He has proven that he can direct and launch new initiatives which transform operations, improve productivity, reduce cycle time or improve decision making capabilities within highly technical, competitive and legacy entrenched organizations. His latest efforts involve the successful transformation of a Lean Health Care Academy, built upon the successful Lean Academy for Operations under the auspices of the Lean Advancement Initiative based out of MIT. As West Coast Director of LAI EdNet based at USC, Ted plans and executes Operational Academies to improve outcomes for various groups both in manufacturing, engineering and now, health care.
He is a Fellow with the Institute of Industrial Engineers
Areas of Expertise
Lean practices in a variety of industries, including aerospace, automotive, biopharmaceutical, electronics as well as municipal governmental and non-governmental agencies. He has implemented Lean practices through extensive training of executives, management, and line operators. Ted is recognized nationally as an authority on Lean practices, and has been invited to participate in Lean seminars as a speaker or trainer by Fortune 100 companies and other academic institutions.
Professional Experience
Management experience includes positions in Industrial, Facilities and Manufacturing Engineering with General Motors (Hughes Aircraft, Electro Optical and Spaces Systems; General Motors Vehicle Assembly), General Electric, Gillette, Becton Dickenson and Crown Zellerbach.
Education
MBA, University of Southern California, Marshall School of Business
Bachelor of Industrial Engineering, Kettering University
Ted Flittner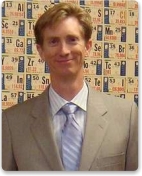 Mr. Flittner has broad experience with increasing the value of all types of processes by providing clients with sustainable and continued improvements. His philosophy is that any process can be improved upon, and that every process can be profitable, rewarding, and stress-free. Ted enjoys coaching groups of all sizes to reach higher performance and to develop confidence to broaden their horizons.
Professional Experience
Principal, Kinetic Engineering, Costa Mesa, CA
Co-Founder, Webmaster, Plug In America, (501(c)3), San Francisco, CA
Research Sabbatical, International study in 55 countries
Industrial Engineering, Western Digital Corp., Irvine, CA, USA, Singapore, Malaysia
Areas of Expertise
Web Design and Administration, Search Engine Optimization (SEO), Lean manufacturing, 6-Sigma, Kaikaku (radical change) and Kaizen (continuous improvement), Project Management, Team Building and Facilitation, Cost Modeling, Dynamic Simulation, Statistical and Gage Analysis, Time and Motion Standards, Capacity Planning, Facility Layout and CAD Design, Environmental and Resource Sustainability, Electric Drive Transportation. 50% Spanish verbal proficiency and ability to communicate with people of any language.
Education
Bachelor of Science, Industrial Engineering (Operations Management), Arizona State University
George Graves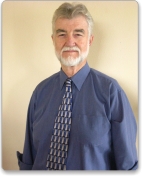 Mr. Graves has demonstrated success managing and creatively applying process improvement knowledge to business solutions.
George has over 30 years experience in database development as a Programmer, Data Analyst and Project Manager. George is experienced in developing user friendly, stable data architectures. He has provided data solutions for aerospace industries, healthcare, academic and various commercial industries. He recently developed software applications in English and Spanish for a Healthcare group call center applying and implementing HIPAA data security solutions.
Areas of Expertise
Programming Languages: MS Access 2.0/2003, 2007, Visual Basic 5.0/6.0, SQL, TSQL, PLSQL, VS.net
Scripting Languages: VB Script, HTML, WinBatch
Reporting Tools: MS Access, Crystal Reports 6.0/8.0/11.0
RDBMS: MS Access, MS SQL Server 7.0/2000, Oracle 9i
Technologies: ADO, DAO, TOAD, Ghost, Dreamweaver
Operating Systems: Windows (95,98,NT, 2000,2003,XP,2007), SQL Server 5
Methodologies: Six Sigma, SDLC, Lean Mfg., PMI/PMP
Professional Experience
Web Master and Application Developer, General Motors ATC division Torrance, CA
Business Analyst/Application Developer, Los Angeles Unified School District
Siemens Inc, Sr. Technical Project Manager, Application Developer, Business Analyst
Microsoft Instructor, Clients include Disneyland and the City of Los Angeles
Program Manager and Application Developer, Honeywell
Mfg. Engineer, Allied Signal and Northrop
Education
Bachelor of Mechanical Engineering, The Catholic University of America, Washington, DC
Certified in Six Sigma and trained in Lean Manufacturing
Steve Saitman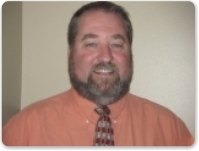 Mr. Saitman an accomplished IT professional with over 10 years of experience has demonstrated success implementing strategic IT initiatives that improve business functionality with positive impacts. A skilled project manager with proven ability to lead and motivate teams to maximize productivity, A technology driven self starter, adept at moving into new environments and extrapolating from existing experience to quickly adapt to new technologies fluently. Possesses first rate communication and collaboration skills to lead and work in concert with diverse groups effectively.
Areas of Expertise
Steve has a solid background and understanding of local and wide area networks, Network intrusion detection and prevention systems, Operating Systems security (Windows and Linux), Virtualization, data storage including SAN(EMC Clarrion, HP), NAS, DAS and disaster recovery.
Professional Experience
Included in his experience Mr Saitman has worked as a systems/network administrator within the Medical and Healthcare industries working with private doctors offices architecting and implementing server, workstation systems, ensuring data security within the corporate environment, including off site back up schemes, securing remote office staff working via VPN or other secure network paths. Mr Saitman has also worked with Project Management firms, Educational entities including LAUSD, and small home businesses.
Education
CCNP – Cisco Certified Network Professional
CCDA – Cisco Certified Design Associate
Microsoft Certification
Citrix Certification
Linux Certification
VMware Certification